El Dorado Chamber of Commerce
Tiered Membership Benefits
When your business thrives so do we! It is important to provide your business with as much exposure as possible. Members can personalize marketing efforts to fit their business needs.
Social Media
Monday Morning News
"Hot" Deals
Job Listings
Event Postings
Ribbon Cutting/Open House
Chamber Website
Referrals
Your business will be listed in the online Chamber membership directory at www.eldoradochamber.com. Your business information such as business name, logo, contact information, address and clickable map will can be listed for viewers to better find you. For small businesses without a website, this listing would give you an online presence providing credibility and exposure to potential new customers.
Through the membership information center you can update your Chamber listing, post job openings and coupons, submit news releases, advertise special events and open houses and register for Chamber events and pay your chamber membership investment.
Business Referrals
Custom Video Spotlights
Member Business Recognition
Members Only Event Participation and Pricing
Membership Decal
Networking Opportunities
New Member Social Media Announcement
Opportunity to Join Members Only Groups/Programs
Sponsorship Opportunities
Volunteer Opportunities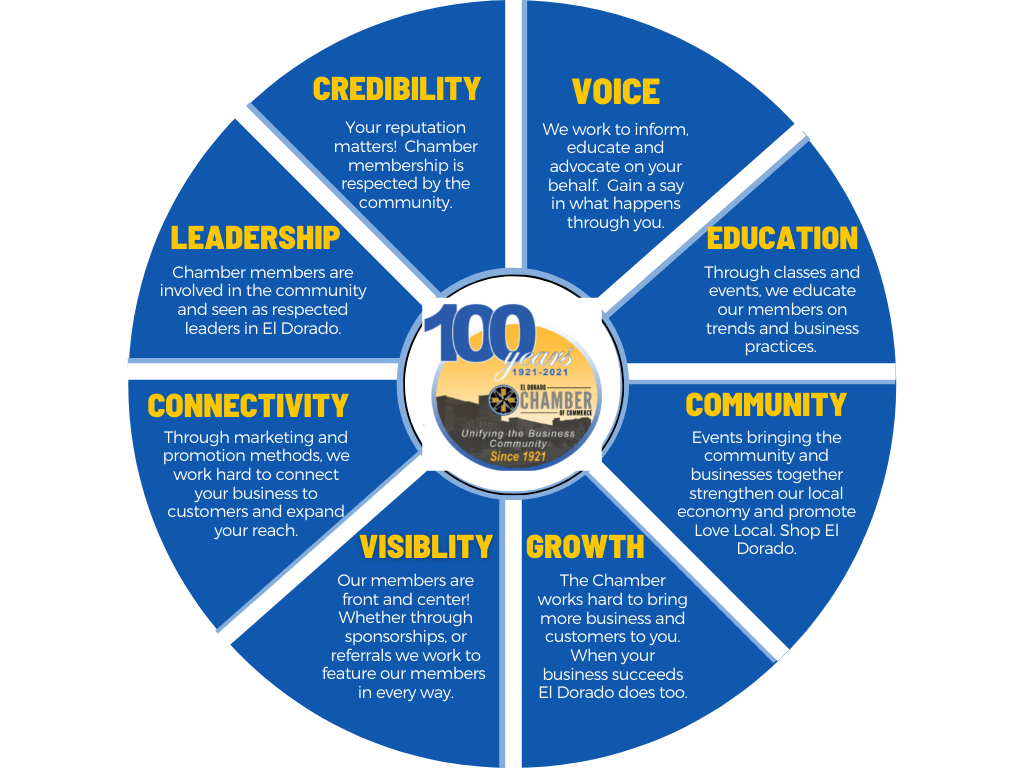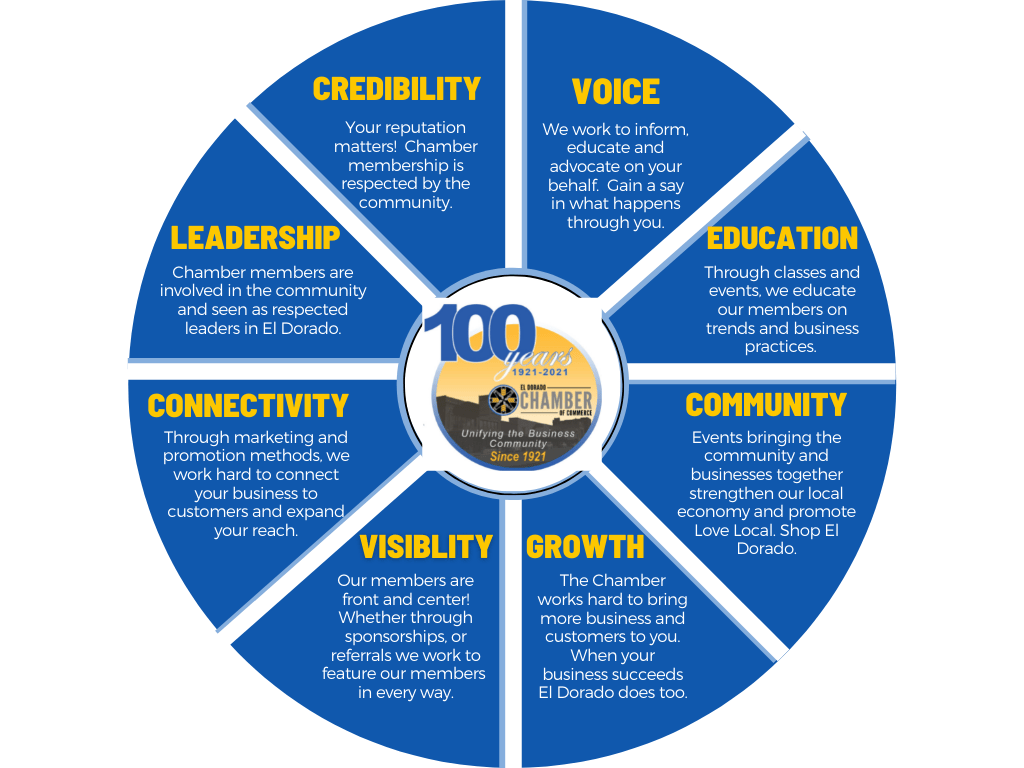 It pays to be a Chamber Member
Networking is the backbone of our events and something we strongly encourage between members. There's nothing better than members recommending and providing testimonials to other members. Members can develop relationships with other community business by being involved in committees, attending events. and hosting events. We work hard to provide ample networking at all events, and to provide meaningful introductions and connections between members.
Gain access to our Member Information Center and access marketing opportunities from your own office. Post events, job opening or "hot deals". This information is shared on our website.
Weekly Business Highlight