Here you will find updates and links to resources to community, state, and federal resources for businesses in dealing with the Coronavirus. We will update this page as we receive information on programs to help our business community.
We will also be posting updates for businesses here. Please contact us at reception@eldoradochamber.com with any updates on what your business is doing to modify operations due to the outbreak. If you have questions about any of these programs please contact our office.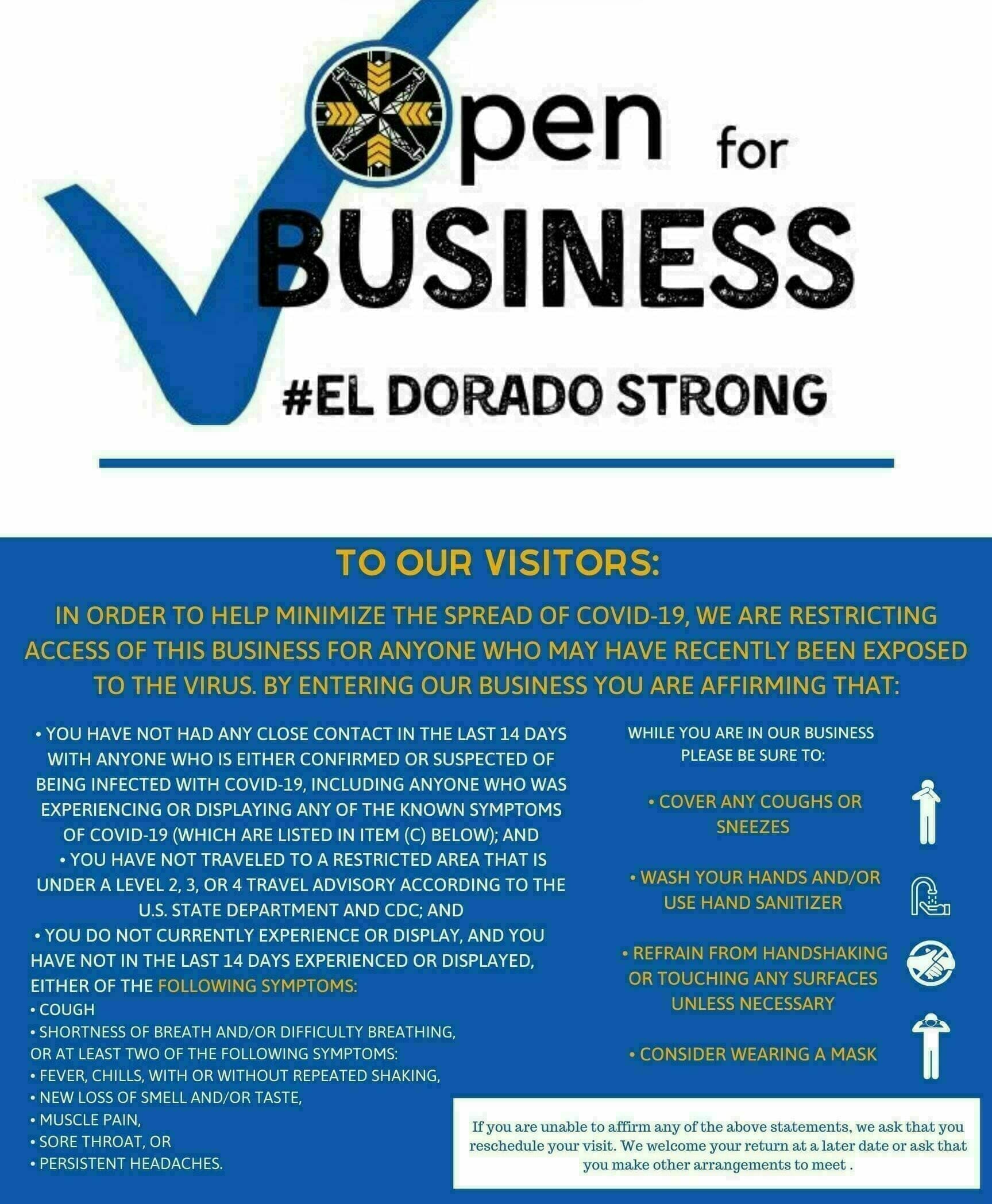 The above graphic is a printable poster available to all businesses to show the community you're #ElDoradoStrong.
Download the poster at the link to the right.