Influencing economic and social policy, as well as maintaining a high quality of life for our citizens is a fundamental mission of the El Dorado Chamber. To that end, the Chamber needs the involvement and participation of our members.
If you would like to participate in the Advocacy committee, please contact the El Dorado Chamber.
Stay engaged on state policy issues that could affect the El Dorado business community.
Kansas General Assembly
Search for state representation by address by clicking here.
KS House of Representatives
Search for your House Representative by clicking here.
KS Senator
Search for your U.S. Senator by clicking here.
Voter Registration
Connecting with Kansas State Government Visit Website
Connecting with Butler County Government  Visit Website
Boards of Trustees
USD 490 El Dorado School District Board of Education Visit Website
USD 375 Circle School District Board of Education Visit Website.
Butler County College Board of Directors Visit Website
Sales tax is collected from El Dorado residents and non-residents on the purchase of tangible goods and services within the city. El Dorado has a 1 cent sales tax supporting general operations, including but not limited to Economic Development, Street Rehabilitation, and Property Tax Reduction.
Special taxing districts are used in other nearby cities and throughout the State. In certain new development areas of El Dorado, there is an additional sales tax for Community Improvement Districts (CID).
Sales Tax-City of El Dorado, KS
State Tax = 6.5%
City - General Tax = 1.0%
Total Sales Tax Rate = 7.75%
The sales tax in the following areas increased 2.00% to 9.75%
El Dorado - Business Park- 3000 block (CID)
El Dorado - Business Park- 3200 block (CID)
El Dorado - West Central 2500 Block (CID)
El Dorado - West Central 2700 Block (CID)
ACT Workforce Initiative
The goal of the Butler County ACT Workforce is to create a better workforce for Butler County businesses.
We have joined forces with area Chambers, schools, Butler Community College, Kansas Workforce, El Dorado INC and Butler County to provide education, and events to help shape our workforce.
These events include a Career EXPO, Job Shadow Day and Youth Entrepreneurship Challenge.
To know more about the Workforce project visit: https://www.workreadycommunities.org/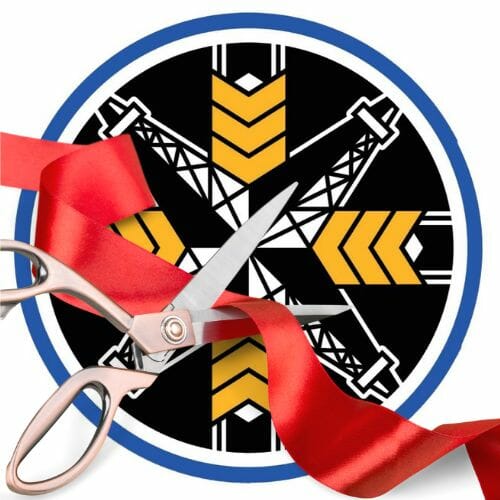 A ribbon cutting is a great way to introduce your business to the community and your fellow Chamber members. This tool kit will help you prepare for your event. It can be as simple, informal, extravagant or ceremonious as you want it to be. It's your event and it should reflect your company's personality.
The El Dorado Chamber provides several resources to help you create a memorable event:
Oversized scissors and ribbon for day of event
A list of caterers, printers, florists, photographers and more is available in our online member directory
An event checklist that can be used as a guideline for planning.
 We will post the date on our member calendar event
We will send out a special invitation by email to all Chamber members, city commissioners, and more!
We will Invite the local paper.
To purchase an address list or labels of additional Chamber members, please call 316-321-3150
Please carefully review the information provided through the links above.
Have a great event!